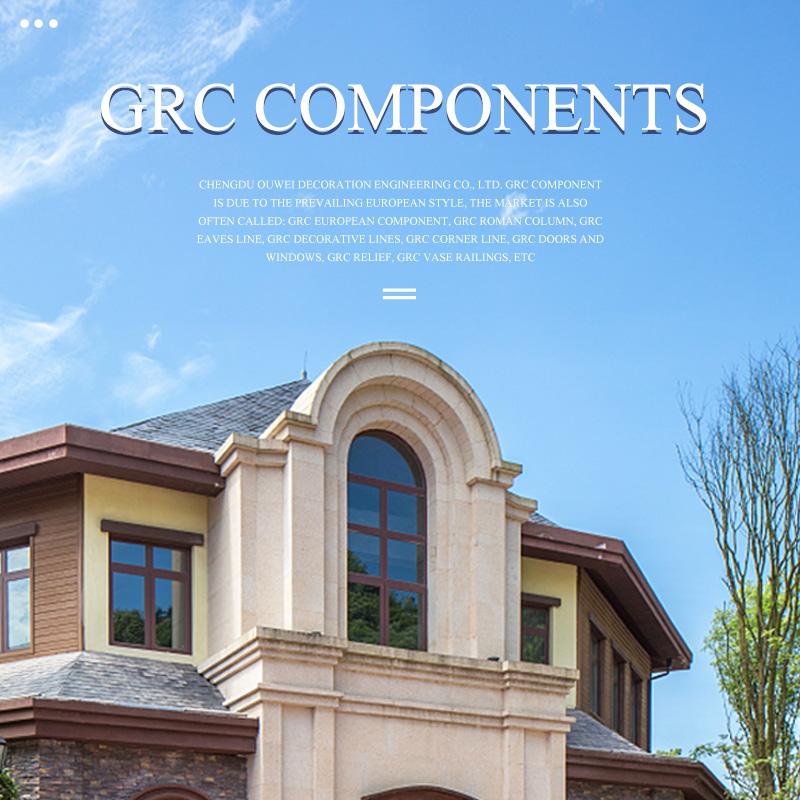 Chengdu Ouwei specializes in GRC line production, installation, after-sales one-stop service manufacturers, GRC lines are also known as GRC corner lines, GRC line feet, etc., it belongs to a common part classification in GRC building details decoration components. Architectural detail is a part of the whole architecture. Architectural detail design is to study the relationship between the whole and the part. Perfect architecture must have perfect architectural details, and it plays a decisive role in strengthening specific architectural design effects. The GRC lines are glass avant-garde reinforced cement lines.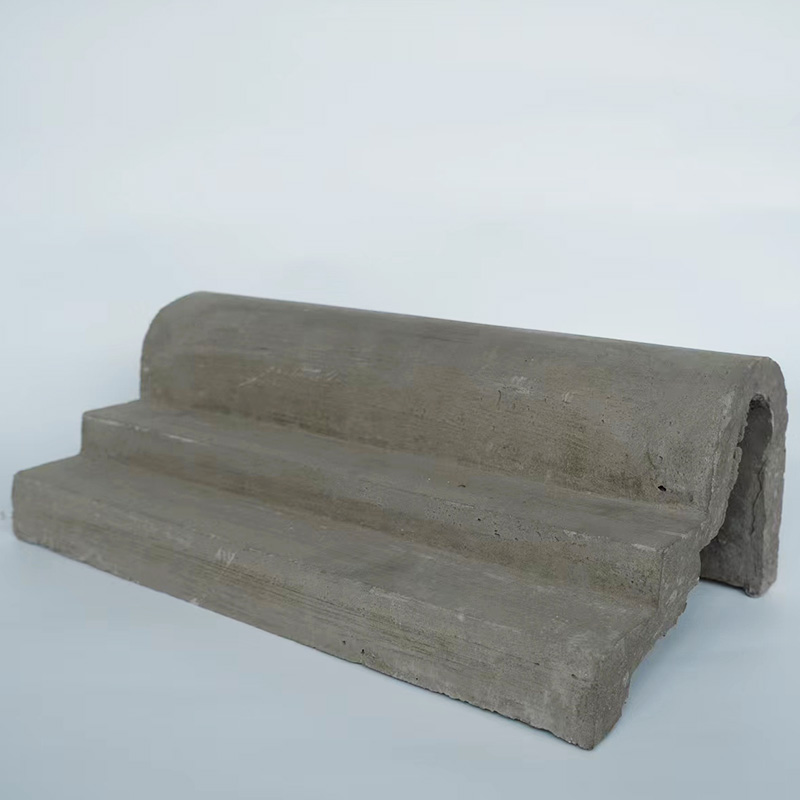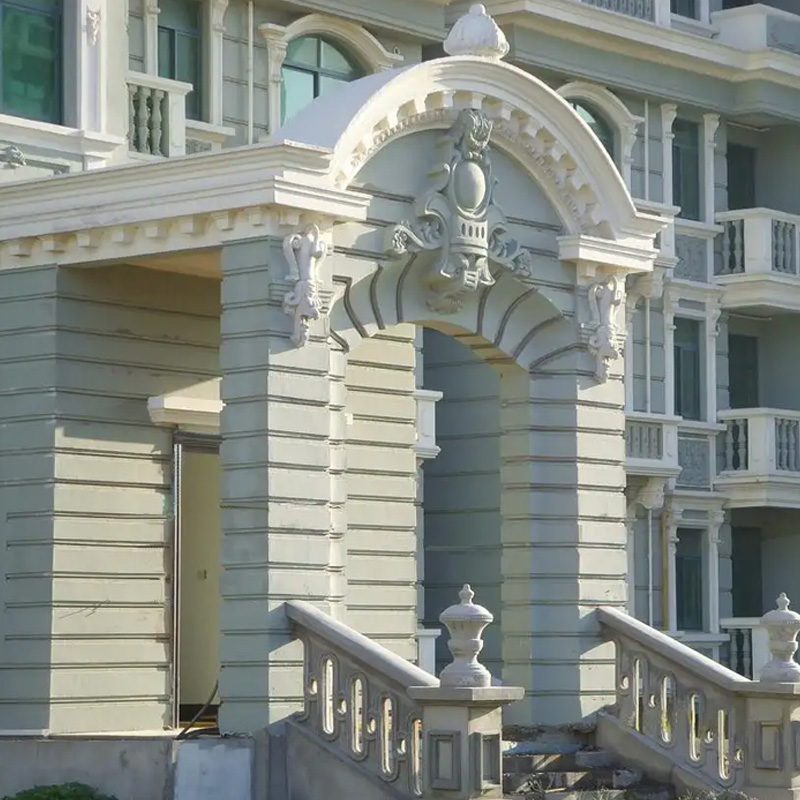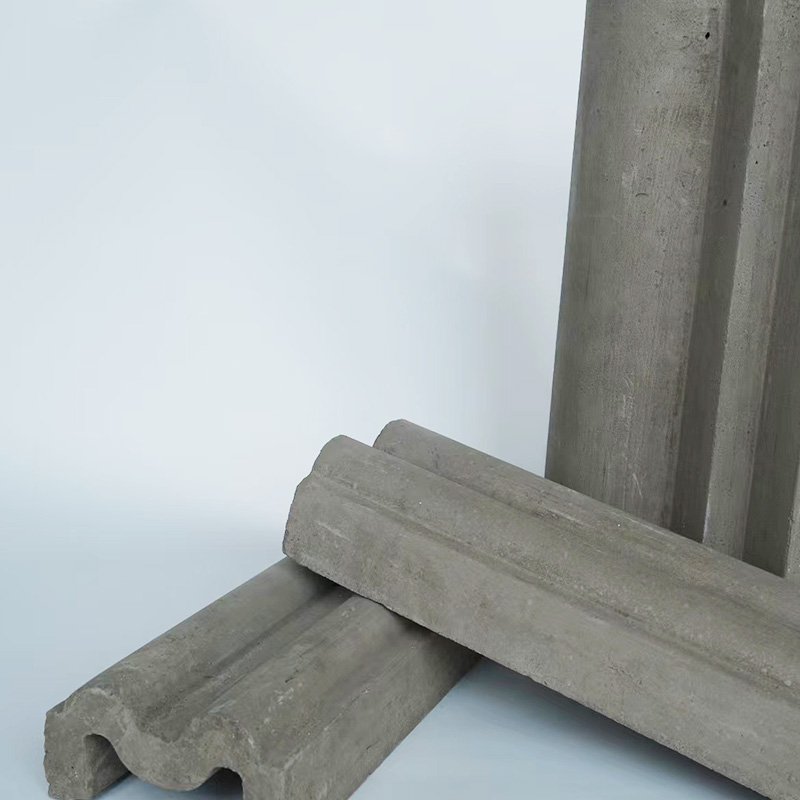 Product Benefits:
1. Superior impact resistance
Glass fiber is uniformly distributed in the GRC decorative lines, which can effectively prevent cracking and has good anti-cracking effect. can absorb a large amount of energy when being damaged, so the impact resistance is superior (25 kg/kg of impact resistance), and the ultimate bending strain can reach 12,000-16,000 um. therefore, the anti-explosion property and the anti-vibration property are good, and the anti-vibration engineering has outstanding superiority.
2. good fire resistance
The GRC decorative line is a completely non-combustible material. Because the fiber has a high degree of crack resistance in cement, it can be used as a covering material for the surface of steel structures and reinforced concrete components, which can improve the fire resistance of the structure. the durability is good, and the safe service life is more than 60 years.
3. extremely high tensile strength
The GRC decorative line is reinforced by glass fiber with very high tensile strength, so the tensile strength is high (75-80kg/㎝). The proportional ultimate tensile strength (BOP) can reach 4.0-6.0 MPa, the destructive strength (UTS) can reach 9.0 MPSa, the proportional ultimate flexural strength (LOP) can reach 8.0-10.0 MPa and the destructive strength (MPa) can reach 20.0-3.0 MPa.
4. Light Weight
Since the bending strength of the GRC decorative lines reaches 200-300 kg/cm, the comparison book appears. (the wall thickness can be 3 mm to 10 mm) so that the self-weight can be light.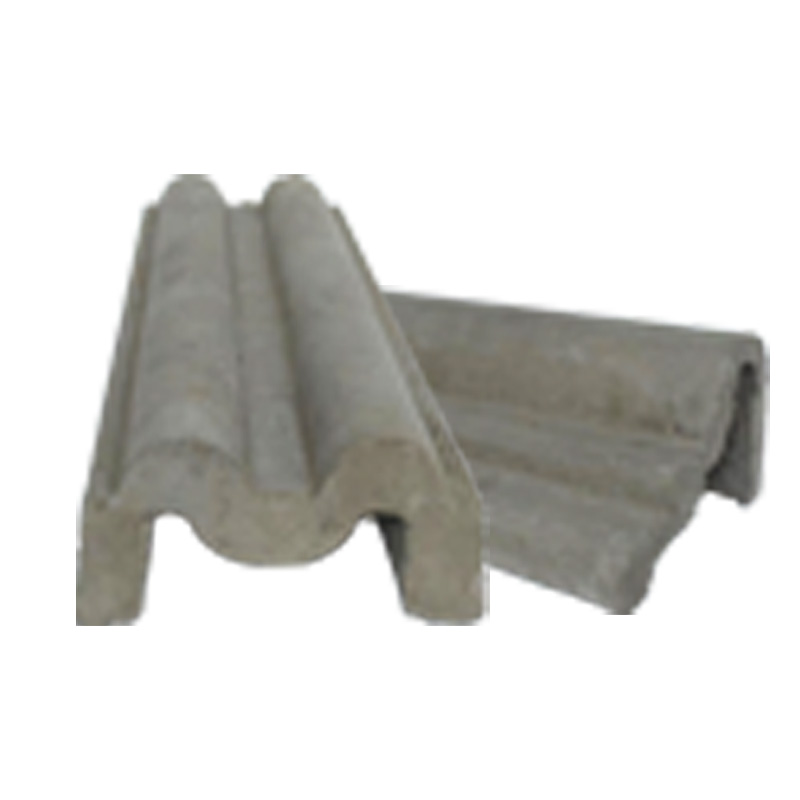 Chengdu Ouwei Decoration Engineering Co., Ltd. is located in Xinglong Industrial Park, Zhongjiang County, Deyang City, Sichuan Province. Its predecessor is Ouwei Decorative Materials Factory, which was established in 2009. After 6 years of training, it was formally established as the company in December 2015. Production base covers an area of more than 50 acres, more than 300 employees. Is set research and development, design, production GRC GRG, EPS, flue, imitation wood parts and other diversified companies. With design, construction drawing, mold opening, production, installation, after-sales service as one of the one-stop service system and a team with modern design technology and management experience.
Since the establishment of our company in line with the ""quality first, integrity development"" concept of development, closely follow the requirements of national construction architectural decoration materials, adhering to the integrity of European architectural decoration art, learned European architectural decoration classical culture, combined with Chinese traditional craft, constantly forge ahead. We sincerely hope that people of insight will come to comminicate business, we will adhere to the quality of survival, customer first business policy, for the development of new environmental protection building materials to contribute to the cause!
Tao Qiang
365781909@qq.com
Disclaimer: This article is reproduced from other media. The purpose of reprinting is to convey more information. It does not mean that this website agrees with its views and is responsible for its authenticity, and does not bear any legal responsibility. All resources on this site are collected on the Internet. The purpose of sharing is for everyone's learning and reference only. If there is copyright or intellectual property infringement, please leave us a message.